Air Support Unit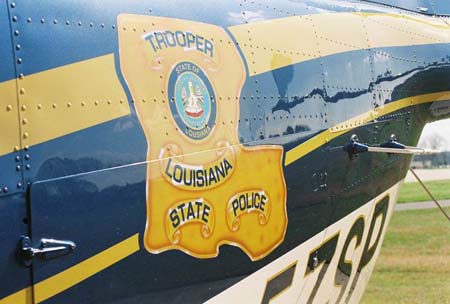 The mission of the Air Support Unit is to enhance statewide public safety by providing effective aerial support to the Louisiana State Police and other law enforcement agencies in the State of Louisiana. It is the intention of the Unit to provide air support to all local, state, and federal law enforcement agencies upon request.
The Air Support Unit currently has seven Pilots assigned to three Operations Bases strategically located throughout State of Louisiana to respond to police emergencies twenty-four hours a day. This regional-based concept provides direct air support to the citizens of Louisiana by reducing response times and decreasing pilot fatigue.
All Louisiana State Police Pilots are commissioned State Troopers with full arrest powers. Each Pilot comes to the Air Support Unit only after gaining valuable operational experience in other sections of Louisiana State Police, such as Patrol, Criminal Investigations, Intelligence, and Gaming Enforcement. All Louisiana State Police Pilots are dual-rated, that is, licensed by the Federal Aviation Administration (FAA) to operate both rotary and fixed-wing aircraft.
The Air Support Unit's aircraft fleet includes four airplanes and seven helicopters. These aircraft are configured for Night Vision Goggle (NVG) operations and are equipped with a Forward Looking Infrared (FLIR) camera and Night Sun searchlight. The aircraft are strategically located at unit Operations Bases for rapid deployment.
The Air Support Unit conducts a wide variety of missions, including dignitary transportation, helicopter demonstrations, disaster relief, criminal surveillance, photo reconnaissance flights, marijuana eradications, manhunts, speed enforcement, SWAT operations, downed aircraft searches, missing person searches, and other emergency police response missions.