Air Support Unit – Alexandria Operations Base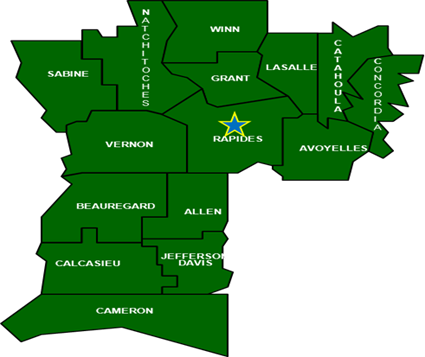 The mission of the Alexandria Operations Base is to enhance public safety by providing effective aerial support to the Louisiana State Police and other law enforcement agencies in Central and Southwest Louisiana. The base operates from the Alexandria International Airport in Alexandria, Louisiana.
The Air Support Unit currently has two Pilots assigned to the Alexandria Operations Base able to respond to police emergencies twenty-four hours a day in a 15 parish area which encompasses the parishes of Allen, Avoyelles, Beauregard, Calcasieu, Cameron, Catahoula, Concordia, Grant, Jefferson Davis, LaSalle, Natchitoches, Rapides, Sabine, Vernon, and Winn. These parishes are in Patrol Troop D and Troop E, as well as, Criminal Investigations Division – Region 2.
One Cessna 172 airplane and one Bell OH-58A+ helicopter are stationed at the Alexandria Operations Base for rapid deployment. The Bell OH-58A+ is configured for Night Vision Goggle (NVG) operations and is equipped with a Forward Looking Infrared (FLIR) camera and Night Sun searchlight. These two aircraft allow the Pilots stationed at the Alexandria Operations Base to conduct a wide-variety of missions, including helicopter demonstrations, disaster relief, criminal surveillance, photo reconnaissance flights, marijuana eradications, manhunts, speed enforcement, SWAT operations, downed aircraft searches, missing persons searches, and other emergency police response missions.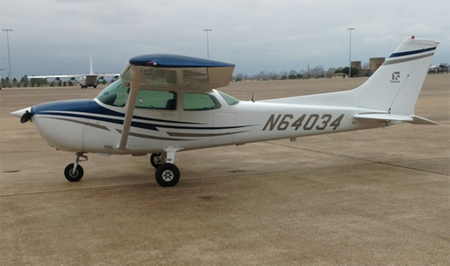 Speed:
100 knots
Max Weight:
2300 lbs.
Endurance:
5.0 hours
Empty Weight:
1522 lbs.
Range:
500 NM
Useful Load:
777 lbs.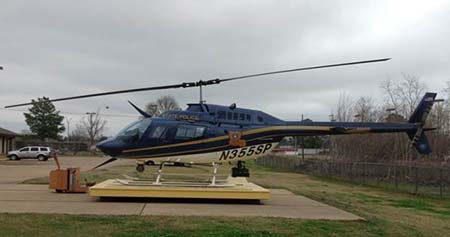 Speed:
100 knots
Max Weight:
3259 lbs.
Endurance:
2.5 hours
Empty Weight:
1949 lbs.
Range:
250 NM
Useful Load:
1803 lbs.