HANDGUN EDUCATION COURSES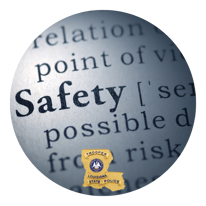 As a result of Acts 518 and 680 of the 2022 Regular Legislative Session, Louisiana State Police is offering an online handgun education course at no cost to Louisiana residents. The purpose of this online education course is to educate the public on firearm safety and use. 
The course is optional and shall not be a requirement for obtaining a concealed handgun permit under R.S. 40:1379.3. Completion of this course shall not grant any person the right to carry a concealed handgun unless otherwise provided by law.
Handgun Basics and Nomenclature
"Handgun Basics and Nomenclature" is the first of eight training topics to be developed and posted. 
Safe gun ownership in Louisiana begins by understanding the basic mechanics used to operate guns. This includes knowing the correct terminology to identify gun types and parts. Because of the many different firearm models, this module will focus on handgun nomenclature and maintenance.