Troop A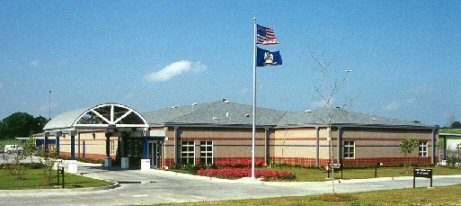 General Information
Troop A is conveniently located in East Baton Rouge Parish at the intersection of Highland Road and Interstate 10. Troop A encompasses nine (9) individual Louisiana parishes. The following is a list of those parishes including their corresponding square miles and highway miles. (Note: Highway miles figures include all local roads, city streets interstates, and other state maintained roadways within that specific parish)
Troop A area by Parish

| PARISH | SQUARE MILES | HIGHWAY MILES |
| --- | --- | --- |
| East Baton Rouge | 458 | 2088.95 |
| West Baton Rouge | 194 | 272.12 |
| Pointe Coupee | 566 | 498.98 |
| West Feliciana | 406 | 310.25 |
| East Feliciana | 455 | 561.17 |
| Livingston | 661 | 1,044.61 |
| Ascension | 296 | 556.10 |
| Iberville | 638 | 475.49 |
| St. James | 248 | 239.35 |
| TOTAL | 3,922 | 6,047.03 |
If while traveling through any of the above parishes, you wish to report a crash or need emergency assistance, you may contact the local law enforcement by dialing "9-1-1" or if you have a cellular phone, you may contact Troop A by dialing *LSP (*577).
Troop A is very proud to protect and serve the citizens of Louisiana, and we enthusiastically welcome visitors to our great state. If we can assist you in any way, or if you have questions concerning Troop A, please contact our Public Information Officer at (225) 754-8524.
Child Safety Seats
Motor vehicle crashes are the leading killer of children in the United States. Many injuries and deaths can be prevented by properly using car seats. With four out of five seats misused, certified technicians provide a valuable service to parents and caregivers concerned with safe transport for their most precious cargo.
Child Safety Seat Inspections
Child Safety Seat Inspections are conducted at Troop A every Tuesday from 1:00 P.M. until 4:00 P.M. Appointments are encouraged, however walk-ins are welcome. To schedule an appointment, click here.
Contact